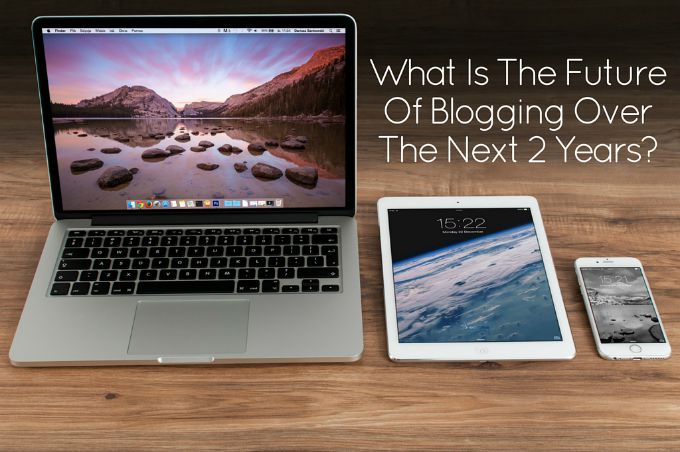 During question time at the blogging workshop I taught this past weekend for the Melbourne Writers Festival, I was asked my thoughts on where I think blogging will head over the next two-plus years, in terms of trends and developments.
I thought this was an excellent question and have been thinking about it since, to the point where I figured I could write a post about it, that's part reflective (understanding the past can help anticipate the future etc.) and part predictive.
Although, that will be hard. The blogging world, the technological developments, as well as working habits, and even interpersonal relationships via social media mean that bloggers have already, and will continue to do so, begun to tailor their content to fit their audience's desires (demands?). This is both a help and a hindrance; writing on point, straight for a niche, is easier – but it requires monitoring, to ensure that you keep on top of that demand. Otherwise, your audience might stray, and look elsewhere for answers. It can happen. I'm not saying it does for everyone.
This is why I completely understand the bloggers who write content more for themselves, and if other people enjoy it, then all the better. That added layer of pressure isn't there; blogging remains as a personal exercise.
In thinking about this post, I've thought about what's happened in the past two years. A lot. In the olden days of blogging, Australia was a fair bit behind the United States – I even think the saying used to be we were two years behind. Funny, that. Not anymore. The internet, blogs, 24-7 news cycles, BitTorrent, YouTube, Periscope… etc. – these all mean we're experiencing events or consuming entertainment almost immediately, if not live.
So – my answer will be two-pronged. For the personal, quieter bloggers, who have no desire to monetise their blogs, or become global brands, then the practice might not change at all because there's no need. However, for the bloggers who are early adopters – and many are – and really like to anticipate change because it excites them, I have a couple of ideas.
1. The number of collaborative blogs will increase in dominance
By collaborative blogs I mean a single blog that is authored by two or more people who have come together to share their experience and expertise on a subject, and work together to build that brand. I can see the benefits of such an arrangement – a shared workload, another person/people to bounce ideas and strategies off, a greater shared skills set and more. If the vision is clear and the partnership is easy (and that's not always easy!), then that's fantastic.
2. Social media platforms as microblogging platforms
This isn't new. Since the prevalence of Facebook pages, and the relatively freer character constraints there, as opposed to Twitter, people have experimented with writing longer form posts on these platforms that might once have gone into a blog post. But some time-poor – or lazy – people won't click on a link anymore: I have a friend who openly admits to being one of these people ("If you have an announcement to make, just do it on social media, don't make me go to your blog").
I'm making a point of this here because of the rise of Instagram, and the length those descriptions/captions can be via either the app or web, means that I'm seeing longer, almost narrative-driven slabs of text. This annoys some people; others are okay with it. I'm somewhere in the middle. But it can be effective, because at the heart of all effective blogging is an exchange between author and reader. And stories are arguably the best way to do that.
3. Which medium will take (or keep) the mantle of content 'king'?
The past…. I'd say eighteen months… have seen a real resurgence of audio (podcasting). I love listening to converts go on about it like it's a brand new thing. Um, no. What is new is a wider market of affordable and non-scary tech for those of us who'd like to get started, but before felt we needed some sort of industry experience like radio production to navigate the waters. Google is full now of excellent tutorials and, bolstered by the confidence they can inspire, people are beginning in greater numbers.
It's a similar case for video, too. Our smartphones are so… uh… smart, we can capture HD quality footage that, once uploaded to Facebook or YouTube, has the capacity to go viral and is arguably more shareable.
So from that angle, and speaking as someone who has dabbled in video this year, and is interested in beginning podcasting, I can already anticipate a future Big Decision that people like myself might need to make: What should I focus on? We're stretched thin as it is. Both are time-consuming. Words, on the other hand, are quicker. Bloggers who jump on a bandwagon might jump off again. And I really couldn't blame them.
If you find you have a real talent for something, then it's a no-brainer. Keep creating. If you're dabbling for the sake of dabbling, that's great too. Curiosity is a wonderful thing.
Sometimes I give advice to beginner bloggers – pick two social media channels that you like and focus on them. Don't feel like you need to be on all of them. Perhaps the same case can be made for content creation options.
What do you think? If you're a blogger – do you think the landscape will shift much over the next few years? Do you anticipate any changes that I failed to cover? Are you excited for the future – or worry about aspects? Tell me, I'd love to hear your thoughts.