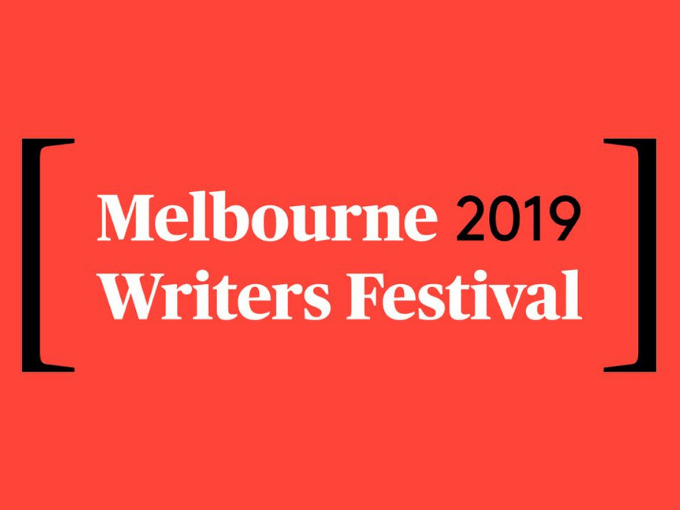 The program to the 2019 Melbourne Writers Festival was launched last night and I spent a long time going over it, tucked up and cozy as a heavy rainstorm passed over the city, trying to figure out what I want to see. And, like usual, there's a lot! I've curated the following list for reasons I'll explain as I go. The italicised session descriptions are from the MWF website and click on the title if you'd like to purchase tickets or get further information.
Creativity and empathy coach Melanie Knight has been connecting word and art lovers through her Dead Letter Club project for years. Here, she'll be guiding audiences to explore literary letter play and asking them to pen missives that tap into their deepest subconscious.
I'm interested in going along to this because I've heard of the Dead Letter Club and would like to know more about it. Plus, participatory/interactive programming is an opportunity for a creative extension that could yield surprising results. (I'm all for that.) You don't know unless you try! And for cash-strapped folk, this event is free.
Join playwright and performance artist Peta Murray for an immersive and inspirational workshop that focuses on the process of making and performing your work. Across two sessions, participants will use raw life experiences of grief and loss to explore writing methodologies, collaborative practice and the relationship between writing and performance. Workshop runs across both Sat 31 Aug & Sat 7 Sep, 3-4.30pm. Single ticket includes both dates.
This is an area in which I know I could use some assistance – performance – and as this also about themes that are relevant to my work – grief, loss and drawing from life – it's a great combination! Splitting the workshop over dates is clever as it allows time for reflection, possible homework, and a richer learning experience.
Four women share raw revelations about their experiences white-knuckling through the emotional landscape of parenting. Hosted by journalist and activist Clementine Ford, this diamond MWF19 event investigates motherhood through a lens of disaster and survival. With Joanne Ramos, Nicola Redhouse and Alice Robinson.
Here's a chance to hear four intelligent, articulate women talk about their 'white knuckling' moments. I've had many, too. That's why topics related to motherhood and parenting remain important to me and I daresay they always will.
Love, family, belonging. Award-winning authors Randa Abdel-Fattah (When Michael Met Mina) and Melina Marchetta (The Place on Dalhousie) are celebrated for works that touch on those complex themes, and are here to discuss why they write for YA audiences. With Melissa Keil.
Keira studied Melina Marchetta at school this year – something I'm a little envious about as I didn't get that opportunity when I was her age! Having worked among the Australian YA community (readers, writers and publishers) in various capacities over the past decade, I know for a fact that the talent in this country is staggering and deserves all the recognition it gets.
Work it, wear it, believe. Maxine Beneba Clarke's latest picture book, Fashionista, encourages people of all ages to flaunt their hearts on their sleeves and express themselves the way they want to be. Recommended for ages 3+
I hope 'ages 3+' includes ages 13, 15 and 40, because I would like to go to this (and bring the kids)!
To All the Boys I've Loved Before, 13 Reasons Why, Dumplin' – and more – prove there is serious pop culture currency in breathing new life into YA fiction on streaming services such as Netflix and Stan. Two award-winning authors – Jenna Guillaume and Lili Wilkinson – discuss this phenomenon with Adele Walsh.
Netflix is terrific. In these holidays alone, we've made significant headway into Glee (Keira's choice) and The 100 (Riley's choice). I find that the kids generally eschew watching movies, preferring serialised TV instead, which is interesting. I wonder if that's a general trend or just what's happening in our house? This session might provide some answers!
Maria Tumarkin is an award-winning writer whose latest book, Axiomatic, has won critical praise for its unflinching essays on how the past shapes the present. Academic Justin Clemens explores how Tumarkin writes about difficult topics with poise and integrity, then joins her to further contextualise this important work.
Axiomatic is amazing. I'll happily attend any session which discusses it, and Tumarkin's work in general.
Writers on the environmental front line have been trying to raise our consciousness about our imploding planet for years, and they're not going to stop. Join Tony Birch, Sophie Cunningham, Tom Doig, and Bruce Pascoe discussing the importance of words as a call to arms. With David Ritter.
I'm glad they're not going to stop. More of us need to listen.
New York Times bestselling essayist Sloane Crosley has been described as 'making profound art out of awkwardness'. Her debut collection, I Was Told There'd Be Cake, was a finalist for the prestigious Thurber Prize for American Humor. Her new work, Look Alive Out There, features everything from warring with her neighbour's impossibly cool teenage children to mountain climbing in Ecuador. She speaks with Tamara Zimet.
For those needing/wanting sparkling conversation.
We've all felt passionately about a novel from our past, but have we ever taken the time to write a heartfelt note to it directly, thanking it for the way it shaped and moved us? Hear Amal Awad, Ruby Hamad, Sarah Krasnostein and Daniel Mallory Ortberg do just this.
A perennial programming theme because readers LOVE to hear what others are reading. Take me for example – I LOVE sessions like this. I always wonder what book I'd choose if I was asked. Very tough. Hmmm……
What sessions are you looking forward to most at #MWF19? Let me know! Wishing all the team a happy, successful and smooth festival.