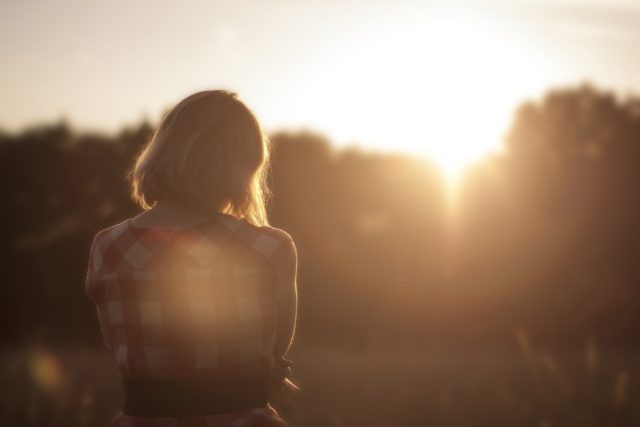 Hello, it's May, we now have a fourteen-year-old in the house and I don't think I've taken a deep breath in a long time. So writing this post is my way of taking the opportunity to do that.
2018 has been a funny old year, hasn't it? I feel like I've been busy, and I have a little bit of work and progress to show for it, but a lot of that has gone on (and stayed) in my head. I've made some very difficult decisions as the result of soul-searching. There have been some tears, but they've been worth it due to the clarity I've since experienced. I know I'm being terribly vague, and I apologise for that. I'm not being unnecessarily dramatic either: we're all in good health and the day-to-day stuff ticks over as usual.
So I thought I'd do a bit of a stock-take of the things I've been enjoying lately.
1. Lost in Space (2018, Netflix)
As a child, I absolutely refused to watch Doctor Who. The opening credits were enough to freak me out. Another show that I almost loathed-to-love was Lost in Space. I watched it happily, however, I had my moments when I would hide my eyes. Those moments were almost always at the iconic, climactic point the robot would inevitably say, "Danger, Will Robinson" and his arms would begin to flail.
I don't know why that bothered me (listen, if I counted up all the things that triggered my anxiety as a child, I'd be here for years) and it might seem odd, but it's the truth. But! Good news! I can listen now and be cool with it.
2. This video essay discusses There Will Be Blood in fascinating detail
Including the point that the character of Daniel Plainview was partially modelled off Count Dracula himself. HOW GREAT IS THAT.
3. The handshake that made history
The handshake that made history. pic.twitter.com/JB09Ce9mHt

— BBC News (World) (@BBCWorld) April 27, 2018
Fingers crossed for future relations
4. This Carmen Sandiego reference

Crying at how much this looks like the end of an episode of Carmen Sandiego pic.twitter.com/hnl4BxbhiU

— Tony Broderick 🙃 (@brod) April 24, 2018
I loved that game SO MUCH. The 90s version, of course.
5. Randal Kleiser breaks down the 'You're the One That I Want' scene from Grease
Fans of the movie and budding filmmakers alike will enjoy this. It's an interesting series from Vanity Fair, I also like Taika Waititi's breakdown of a scene from Thor: Ragnorak.
Tell me what you're enjoying lately!