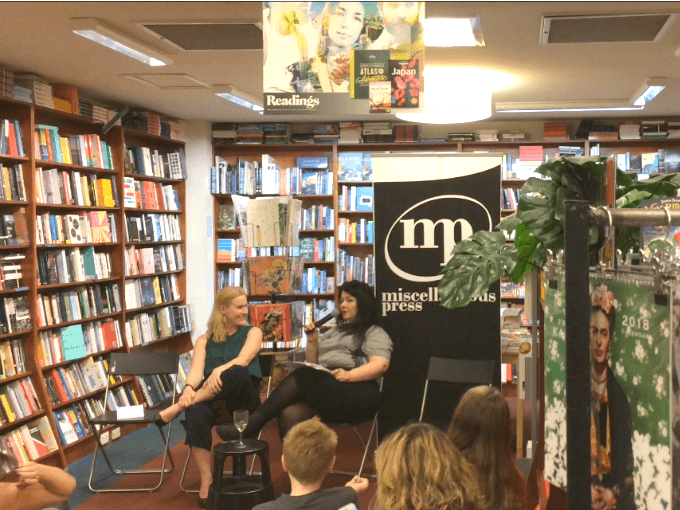 I don't have many photos from last night. As usual, I was too busy talking and getting things organised. It was a wonderful evening and I felt surrounded by support and affection – thank you all for coming. I'm also indebted to Amy Gray, not only for her hilarious hosting skills but also for having the genius idea of having a panel of the guest contributors who could attend to speak too. I could listen to writers talking shop and process all day!
L-R: Fiona Wood, Lee Kofman, Lisa Dempster and Amy Gray
These cupcakes by Cake and Madness were a HUGE hit. And they were delicious! Thank you again!

I also have a brief video below of the end of the evening.
Now that Trust the Process: 101 Tips on Writing and Creativity is officially launched you can find it all of the usual places: Booktopia, Readings, Amazon (US), Amazon (AUS), Kobo, iBooks (do a search and you'll find me) and this website, of course!
Also, if you're so inclined, I would really appreciate some Goodreads love, library requests etc. as per this video.
Now – time to get back to the novel! After maybe a little break x