A Family Guide to Taupo
Although I covered our travels to New Zealand earlier this year, I thought today I would focus a spotlight on Taupo. I believe it is an ideal place to base yourself if you're the north island of New Zealand. Families with children of various ages can take advantage of the vast array of activities on offer – from thrill-seeking adventures to cultural pursuits to nature walks. All in the picturesque surrounds of Lake Taupo and the mighty Waikato River.
Where to Start
If you require information, the visitor information centre on Tongariro Street is the best place to start. It has an array of pamphlets and maps – and while you're in the town centre, make sure you take advantage of the free WiFi.
Must Do
Drive, or hike, your way up to Huka Falls, New Zealand's most visited natural attraction. It's free, so the price is right. Nearby is the Huka Honey Hive, where there are samples aplenty, and the Volcanic Activity Centre will explain more about the science of the region.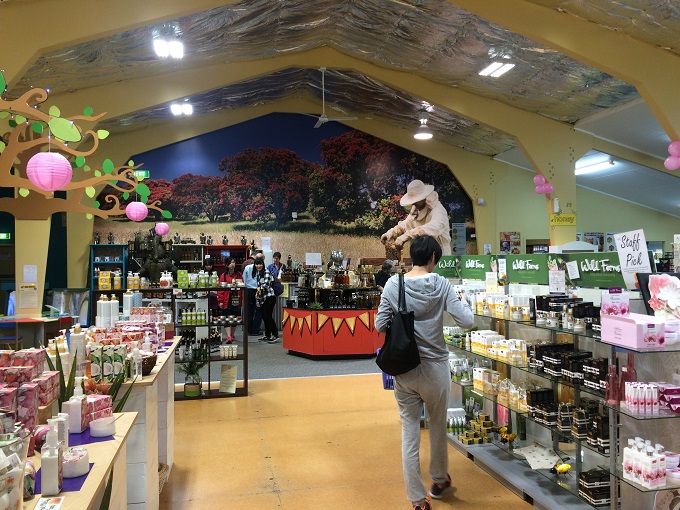 Start your weekend off with a walk through the markets, held every Saturday at Riverside Park Reserve. Heading south, you will walk through the idyllic marina before landing upon the shore of Lake Taupo. As you head east along the lake and back up to the main centre, keep an eye out for the vibrant street art. There were a pleasing number of bookstores, too. And the library is also nearby, as is a great playground.
Eating
There are many informal restaurants and bars overlooking the lake, many showing television coverage of sporting events but, to be honest, they didn't look very family-friendly so we didn't go inside. If you're after something an extra bit special, The Bistro is a local recommendation and our kids were delighted in a visit to the McDonalds, which plays host to a decommissioned DC3 plane. You can even eat inside it!
Sleeping
Taupo was where we free camped at this glorious location. To get to the shops, it was only a quick walk across the sports grounds. Perfection.
You can read more about the exact map position in
this post
.
But I recommend the TOP 10 Holiday Resorts and Lake Taupo has one of these, with a range of accommodation options and things to keep children of all ages entertained.
And don't forget to sample their delicious ice creams! We pulled over at the north of town to get a cone each and take in the lovely view.
I'd love to go back one day and explore further. Keira wants to try skydiving there when she's old enough, so maybe then (it's on my Living List after all!
If you've been to Taupo, tell me what we missed out on doing so I can make sure I take note for next time!