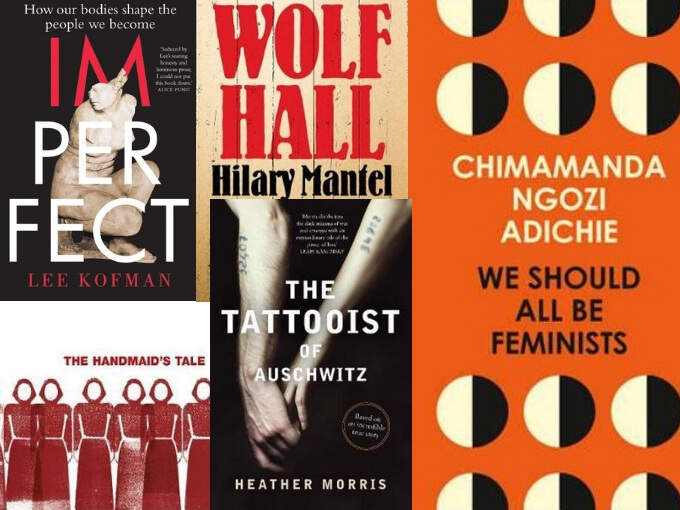 To quote the International Women's Day website, "International Women's Day is a global day celebrating the social, economic, cultural and political achievements of women – while also marking a call to action for accelerating gender balance." For me, it's a day where I think of the women in my life and those I admire, many of whom face the pressures of adversity and challenge. It is a day where I acknowledge my own privilege and redoubles my desire to be better and do better. I want to hold up other women. So I wanted to write this post. And I know it's hard to pick just five authors to celebrate on International Women's Day. It could just as easily be 50 or 500. But I've curated these names with a particular reason in mind, so without further ado here they are.
2019 will be the year of highly-awaited sequels and conclusions. Two are timed – no doubt – to coincide with the lead into that hot Christmas sales period – and why not? First up in September is The Testaments by Margaret Atwood, the sequel to the remarkable The Handmaid's Tale. I'm one of the few people left in the world who hasn't seen either season of the well-regarded television show. It's not because I don't want to see it, but I think the book made such an indelible imprint that I don't want anything to alter or affect that memory.
Next, in October, is Cilka's Journey by Heather Morris, following her international smash The Tattooist of Auschwitz, which I previously talked about here. Cilka was one of my favourite characters in that novel and I'm looking forward to discovering what becomes of her after her liberation from the concentration camp.
The Mirror and the Light is set to be the final title in the Thomas Cromwell trilogy by Hilary Mantel, beginning with Wolf Hall and Bring Up The Bodies (with a Booker prize each, to boot) is due in 2019, but I am allowing myself to only be moderately excited as pre-orders aren't yet available. (I believe it's been delayed a couple of times already.) This is the book I've been waiting on because, if I had to choose, Wolf Hall was my favourite book of the past decade. It is magnificent. I'll be first in line to get a copy.
Imperfect by Lee Kofman has been garnering great buzz since its release and to quote the publisher website, "In a captivating mix of memoir and cultural critique, Kofman casts a questioning eye on the myths surrounding our conception of physical perfection and what it's like to live in a body that deviates from the norm. She reveals the subtle ways we are all influenced by the bodies we inhabit, whether our differences are pronounced or noticeable only to ourselves. She talks to people of all shapes, sizes and configurations and takes a hard look at the way media and culture tell us how bodies should and shouldn't be." Due to my own personal history, this subject is very important to me and my copy of this book is on my reading pile, ready to go.
Dear Ijeawele, or A Feminist Manifesto in Fifteen Suggestions by Chimamanda Ngozi Adichie is a short jewel of a book which should be slipped into the Christmas stocking, backpack, pocket, under the pillow or into the hands of teenagers everywhere. Adichie writes directly, with empathy and purpose. By advising her friend (and the rest of us) through this extended letter, she cements some of my own goals, such as questioning language, and also reminds me that I need to examine myself too. Self-knowledge evolves; it's a constant process.
Side note: she also makes the suggestion for her friend to pay her child to read if all else fails. We tried this with our non-reader. It didn't work. The only thing that really worked was to let her read whatever she wanted, leave ample books around the house in the hope something might trigger interest and there's a screen ban from a certain time at night before bed.
I'm very keen to also read We Should All Be Feminists, but I can always watch the below video (from which it came) if I can't get my hand on a copy soon.
Do you have any International Women's Day recommendations for me? I'd love to hear them!