The Creative Life Podcast: Episode Twenty-Five
I'm welcoming my first guest for the second season today – Nicole Avery. Nicole is the creator of Planning With Kids, one of the biggest and best parenting blogs in the country. As a mother of five, she brings a wealth of experience to her content and advice and what I've always liked about her blog is her willingness and drive to self-improve and to find balance in our hectic lives. Other places you can find her are on Twitter, Instagram and Facebook.
Books, Topics Discussed and Recommended Reading
We discuss why Nicole first starting blogging and the publication story behind her book Planning With Kids.
What words of encouragement she gives to someone thinking about starting a blog today.
Her year devoted to creativity in 2016 and what that taught her.
How to approach different children who are different sorts of readers – i.e. keen readers and reluctant readers – and her tips and advice for each.
The Secret Garden by Frances Hodgson Burnett
The Mapmaker Series by A.L. Tait
The Treehouse series by Andy Griffiths and Terry Denton
The Maze Runner series by James Dashner
WeirDo series by Anh Do and Jules Faber
The Harry Potter series by JK Rowling
The Hobbit by JRR Tolkien
The Lord of the Rings trilogy by JRR Tolkien
The CHERUB series by Robert Muchamore
The Diary of a Wimpy Kid series by Jeff Kinney
You can subscribe at iTunes, Stitcher or Soundcloud or various other places. Or it is embedded below.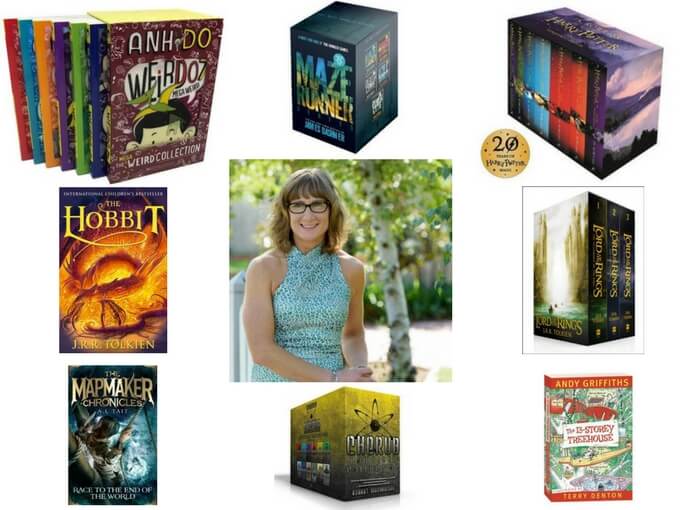 Note: some links above are affiliate links, which means I earn a small amount if you happen to make a purchase.
P.S Don't forget My Creative Process is open for registrations!