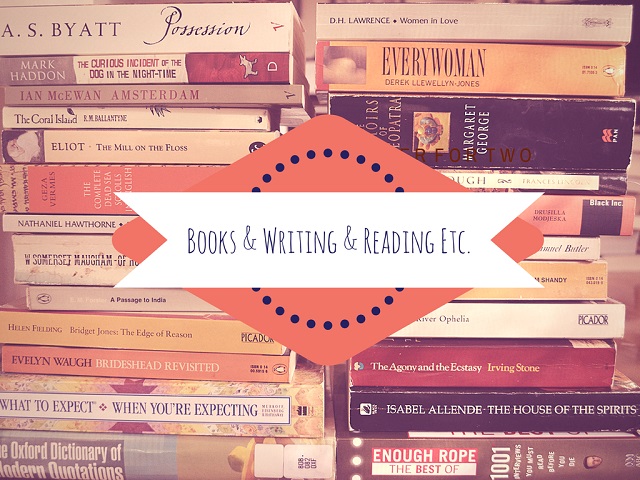 Life's been pretty busy lately and I thought I would do a short update on what's been happening. As you'll see below, it's a fair bit!
Along with other excellent writers, I've had two pieces published on the Noted Festival blog. The first piece is about showcasing your work on social media social. Here's an extract:
"Having this kind of self-awareness is fine, but several years ago something started to nag me. There's more. There's a deeper connection. Think. What is it? Then I realised why it felt familiar: it was the same nervousness I experience throughout my writing process. Do I dare, do I risk sharing a piece? What if it's bad? What if it is ignored? (I rarely dwell on the potential positive outcomes.) Do I try to blend my writing and social media presence together?"
Read the rest here.
The second piece is my 'Catalogue of Curiosities' – a list of things that inspire and interest me. These include libraries, Dracula, melancholy and eavesdropping.
Mass transportation is arguably the best place to eavesdrop on conversations. For example, airports are excellent. Time is punctuated by pockets separating the near and the far; the here and beyond. There are signifying side glances at the departure board, a trip to the water fountain. However, observing people can be hard if you are a nervous flyer, as I am, and suffer from preoccupied anxiety as to your own upcoming trip. I do much better on trains.
Reading Matters is approaching fast. I believe I've mentioned it in the past on the blog, in part because it has always been one of my favourite conferences. What I haven't mentioned is that I have been working at the Centre for Youth Literature since the start of the year as a programs officer. Isn't it cool how life works out?! Being at CYL and working on this event, and another I'll mention below, has been a fantastic experience which has allowed so many of my interests to intersect: reading, advocacy, libraries and more. Take a look at the program and come along! (Note: the student day is sold out.)
Story Camp is another CYL event coming up which is for eligible students in metropolitan Melbourne. Running during school holidays over three days, teens will get an immersive experience in different writing methods, meet professional writers and develop skills. All for free. Click here for more.
That's all I can talk about for the moment, but I think that's enough!