Anyone who arrives home from holidays can be forgiven for wistfully looking over their photos of their time away and, having done so, head straight to the internet to check on their points status to see when they might be able to go away again. I think they can be forgiven because that's exactly what I did when we got back from Europe (once I got over the jet lag, at least). And seeing as I got to tick off so many 'living list' goals while we were travelling, I thought a 'top up' was in order. Why? Because this kind of dreaming/plotting is so much fun.
And here are five more goals that have officially joined the list.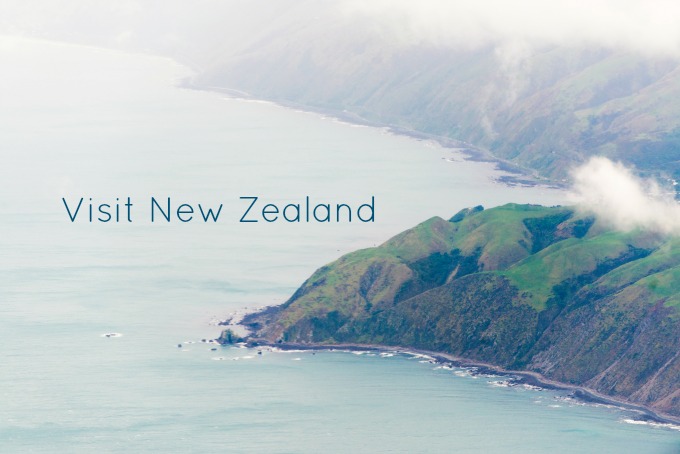 1. Visit New Zealand
Honestly, I can't think of many countries in the world that are as universally adored for their stunning landscapes and beauty as much as New Zealand. Canada comes close – and I've been there, and know how great it is, so I'm certain this reputation is as well deserved.
2. Try Bikram Yoga (at least once)
I'm told I will want to give up before the first class is even over. It's hell and it's hard. But! These same friends also say that once I get through that initial physical surprise, and then know what to expect, that the classes get easier and the benefits far outweigh all hardship. We shall see. As advised, I'll finish a class and do another to compare experiences – and then decide what happens next!
3. Go To A Drive-In Movie
We have a drive-in less than a half hour away from where we live – but have we gone? No. After almost fifteen years of living in Melbourne, the old "we'll get there one day" excuse is starting to wear thin.
4. Visit MONA, Tasmania
MONA (Museum of Modern and New Art) in Tasmania has fast gained the reputation as one of the premier museums to visit, not only in Tasmania – but Australia. It's meant to be magnificent and I cannot wait to get down there one day.
5. Visit Snoqualmie, Washington (and surrounding area)
This waterfall – and nearby hotel – will be instantly recognisable to Twin Peaks fans. Because I'm a newcomer to the whole fandom of Twin Peaks, having only seen it last summer, this might be more of an understandable addition to someone who first saw it twenty-five years ago. It's haunting, lovely country. Would it be very daggy of me to order black coffee and a slice of cherry pie when I get there? Maybe. Will I care? Probably not!

Do you have a living list, or bucket list equivalent? Have you 'audited' yours recently? Is there anything you'd like to add? Or change? Have you always wanted to draw one up but never got around to it? Well, I hereby issue this challenge: DO IT. Blog it. Facebook it. Let me know. I always love taking a peek! Leave me a comment – I'd love to hear what you think about these five new goals.

Photo credits: staciephoto, russelljsmith, vistavision, moonhatta