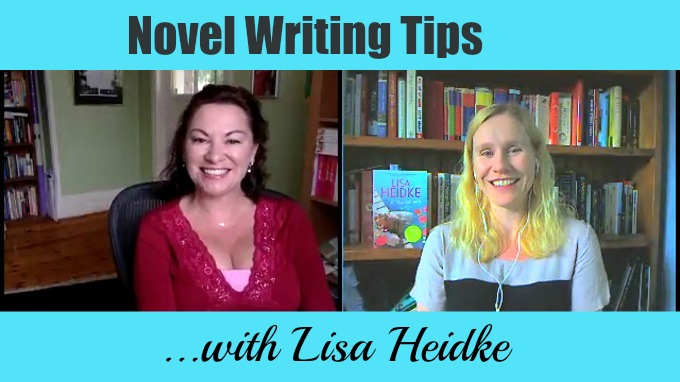 I had the delight of talking to Lisa Heidke yesterday about her new book, It Started With a Kiss (purchase details at bottom), and here it is for you all to see. I have a resolution this morning to go buy a better webcam – the one I'm currently using is old (the one in my laptop doesn't even work!) and is very temperamental.
Topics discussed
How to fit in writing around family commitments at different stages in children's lives.
Writing process: word count targets, how to structure a novel, fleshing out and developing characters.
How Lisa's early career in publishing and writing helps with her current writing.
The part research plays in writing and how to go about it.
How writing is fun, but can be hard.
The importance of reading the genre you want to write.
What we're reading at the moment:  Lisa – The Most of Nora Ephron  by Nora Ephron and Karen – Contact by Carl Sagan
It Started with a Kiss is available at all major bookstores and online. Thanks Lisa!
 Note: aff links